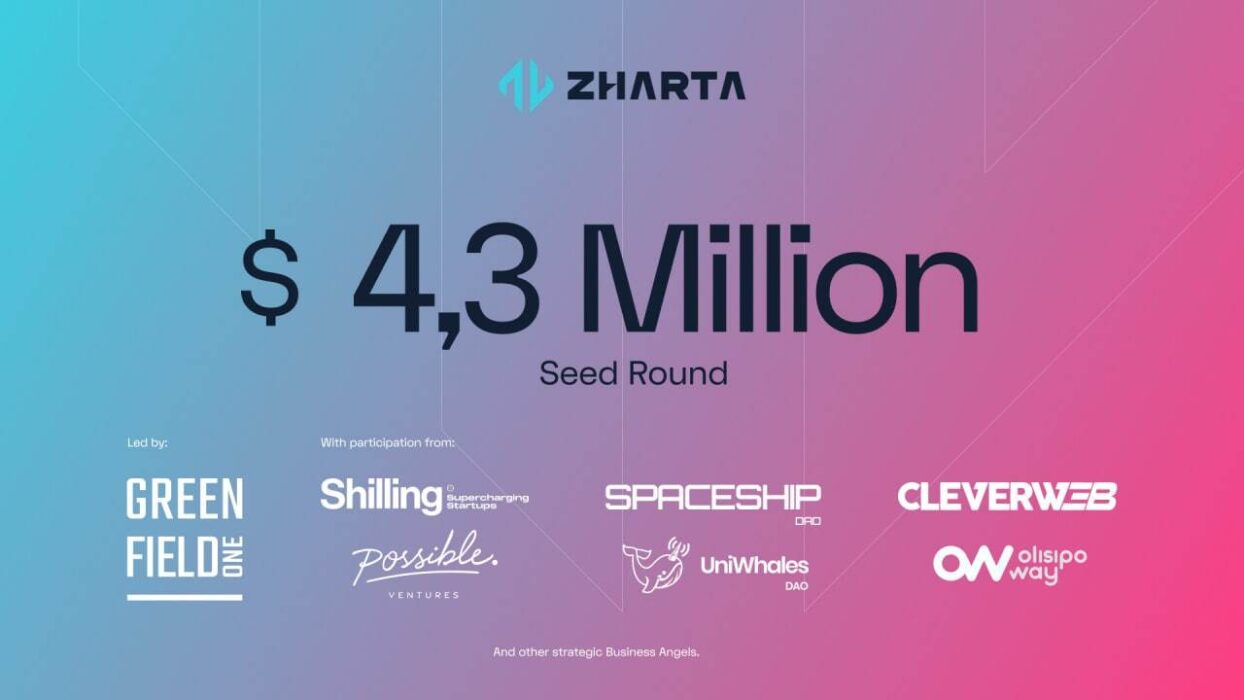 DeFi company Zharta, has secured seed funding from leading Web3 VCs and strategic investors to accelerate its growth to meet customer demand and go to market.
Zharta, the creator of a lending protocol for instant NFT collateralized loans, has closed a seed round of 4 million dollars in new capital to fuel the company's next phase of growth.
The company had initially raised an acceleration round of $300,000 from angel investors.
Prominent investors include Lead Investor Greenfield One, followed by the institutional VCs Shilling Capital and Possible Ventures, core Web3 industry players SpaceShipDao and UniwhalesDao, as well as Clever, Olisipo Way, and other strategic Business Angels.
This seed funding round was assisted by the Cuatrecasas Law Firm.
Zharta will allocate the new funds primarily to customer demands, followed by R&D, sales, and marketing. The goal is to accelerate market penetration and expand rollouts to improve the instant lending platform. To implement these goals, they will be adding up to 20 new hires to their current, 12-strong team.
"Zharta provides an important building block in NFT financialization. We are very pleased to be able to support Zharta as the lead investor in bringing this great NFT use case to market quickly"

David An, Partner at Greenfield One
Zharta has created a real-time lending model leveraged on Lending Pools and NFT appraisals with Machine Learning and aims at the DeFi and NFT native holders to quickly prove its platform's potential, which the company ascribes to its 3 keystones: Simplicity, UX-oriented, and Trustworthy
. Nuno Cortesão, Zharta's co-founder and CEO, hopes that a strong customer-centric oriented foundation will enable them to expand: "We aim to deliver the best user-centric experience so that we can address a broader audience in the future," said Nuno, "moving from early adopters to the mass market."
Currently, the collections that can be collateralized are
Read Full Article…