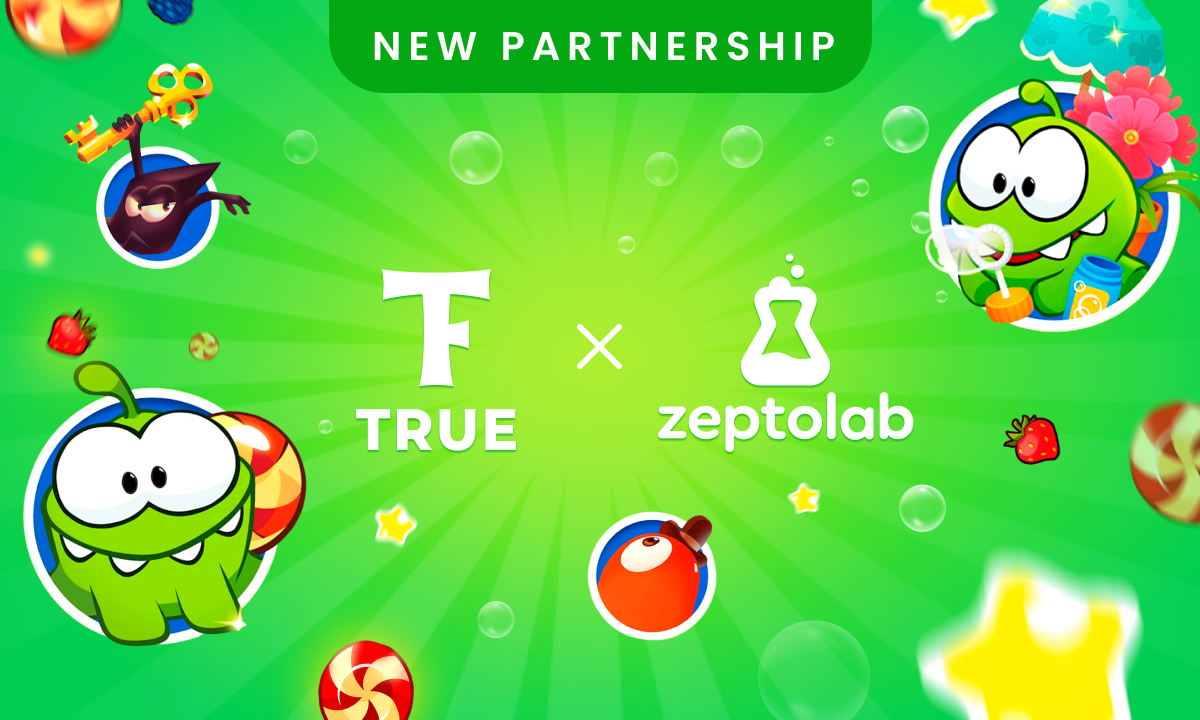 TRUE announces an official partnership with ZeptoLab, a global mobile game developer and the creator of the popular Om Nom Hero.
What is ZeptoLab?
ZeptoLab is an ambitious and growing mobile game developer dedicated to the science of fun. Founded in 2010 with the evergreen hit game Cut the Rope, ZeptoLab has since turned its cute star Om Nom into a world-famous brand.
The green monster appears in the Cut the Rope and Om Nom games, the Om Nom Stories cartoon series, themed books, ebooks, audiobooks, and many more. Numerous partnerships bring the fans toys and merchandise.
ZeptoLab is keen on building massive mobile products with three key pillars: innovation, quality, and fun. In addition to the Cut the Rope series (more than 1.6 billion downloads), the company's portfolio includes such top-hit games as C.A.T.S.: Crash Arena Turbo Stars, Bullet Echo, and others.
What is TRUE?
TRUE is a platform that integrates NFT into the existing processes of traditional businesses, allowing them to engage users in a new interactive experience and make money out of it.
The company is set to grow a multi-chain infrastructure to guide brands, developers, and users to the world of Web 3.0, helping global brands to launch their own white-label NFT projects, and game developers to integrate the NFT mechanics into games.
Their overall mission is to unleash the potential of NFT technology and expand its utility for widespread use.
Partnership goals
The TRUE x ZeptoLab collaboration is aimed at pushing the boundaries of the brand and paving its way into the world of Web 3.0.
A few ideas are in development, and the first vivid collab, featuring Om Nom, will not be long in coming to delight ZeptoLab fans with drops of next-gen NFTs starring their favorite cute green monster (coming late 2022). The official Om Nom Web3
Read Full Article…