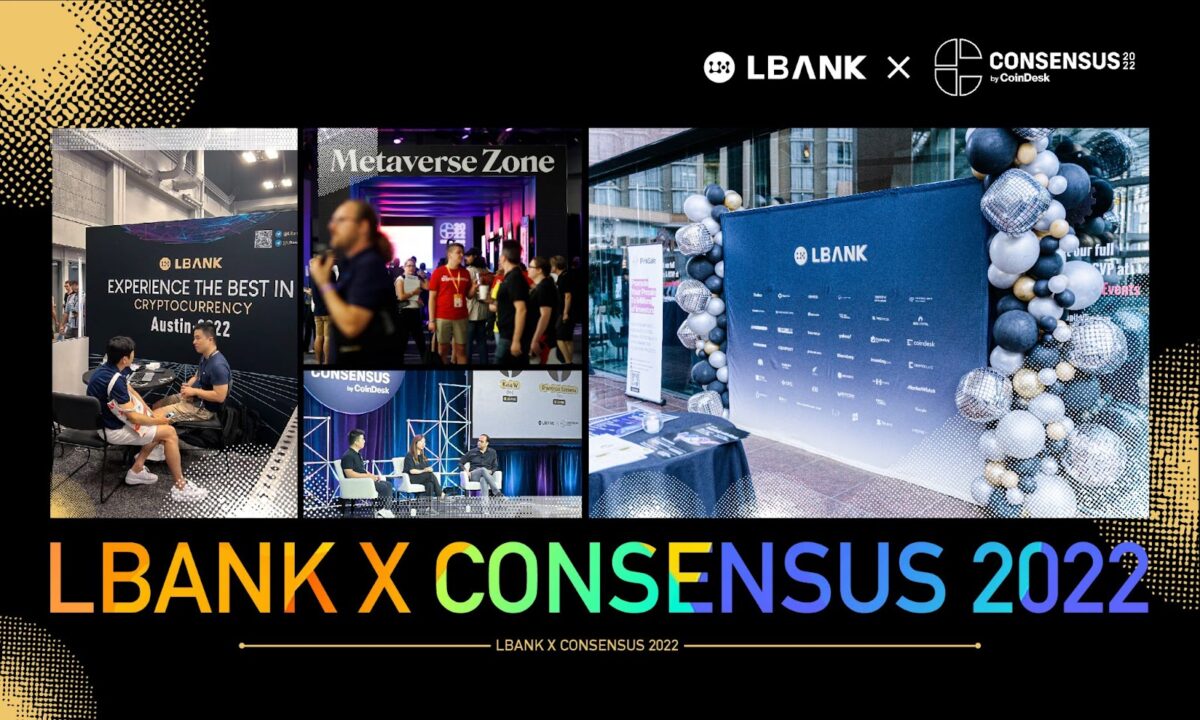 Global crypto exchange LBank, joined Coindesk Consensus as a first-time sponsor and exhibitor, hosting an insightful speaking session and attracting a diverse crowd of attendees to their LBank & Friends Afterparty.
Austin has been more than welcome to the top 25 Crypto Exchange, giving LBank the chance to meet many fans and users in person while showing off LBank's ambitions and plans for the United States.
It was a busy and fruitful weekend for the LBank team. Consensus 2022 was the first in-person Coindesk Consensus since 2019, with more than 17,000 joining from all over the world.
LBank's team got a rare opportunity to show off what they have accomplished in their 7-year run and to do it through a variety of ways, including exhibiting and speaking.
Titled "The Future of Centralized Exchanges: Defi, Metaverse, and Web 3", LBank COO Shantnoo Saxsena sat down with CMO Kaia Wang and LBank Labs CEO Jeff Zhou for a talk about the position of Centralized exchanges in the future of crypto.
Even with the rise of Defi, Centralized exchanges are still an indispensable part of the crypto sphere as they provide certain services to the public that is still needed in this stage of crypto development.
Saxsena shared LBank's efforts to provide more crypto education to the public, "We currently engaged in an educational effort in a bid to increase users' knowledge about cryptos and to also capture more users into the space."
On June 11, 2022, LBank hosted a successful "LBank & Friends" Afterparty for people to have a chance to socialize after the main conference.
The event, which was co-hosted by AMB Crypto and NewsBTC, saw a diverse gathering of friends from all corners of the industry, with more than 500 people attending.
Sponsored by Frz Solar System, ShibaDoge, FWC Token, GULFCOIN, and My Liquidity Partner, the event was
Read Full Article…