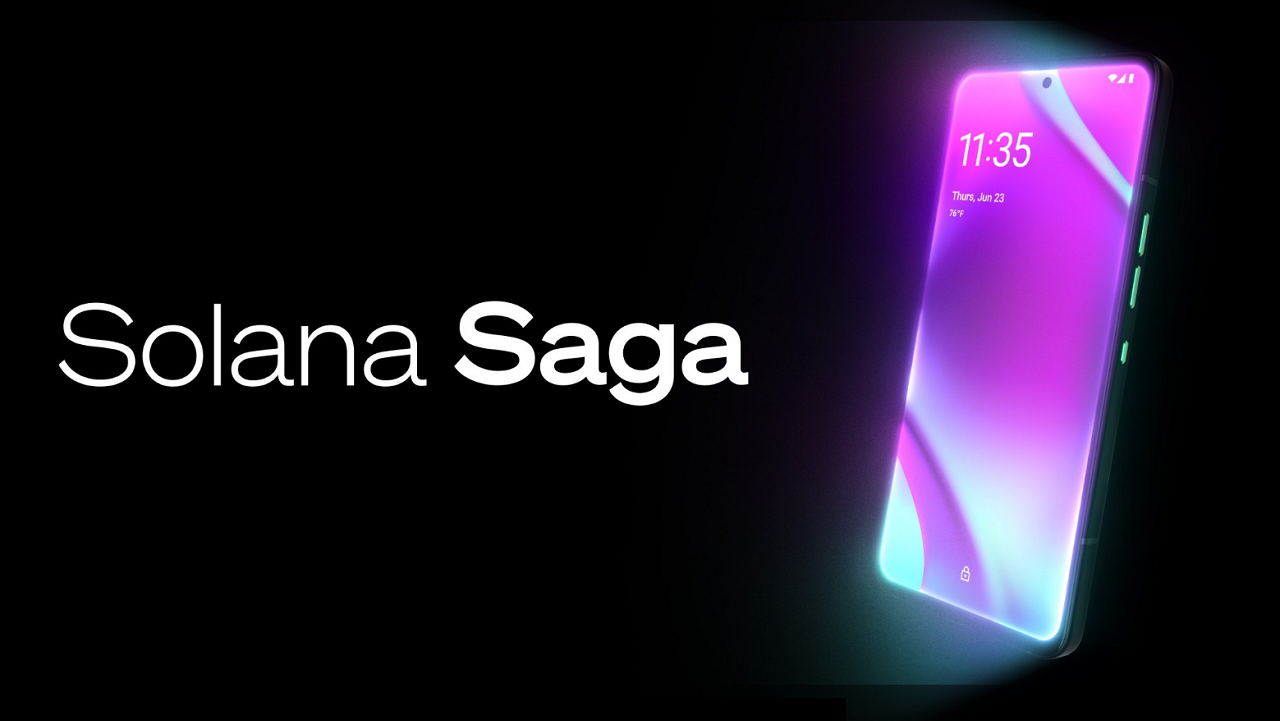 Solana Mobile has just released an Android phone that lets potentially billions of users get connected on Web3.
Solana Mobile is a subsidiary of Solana Labs, a creator of open-source software, and a contributor to Solana software and the Solana protocol. Solana is a decentralized blockchain. The new Web3 phone is called 'Saga.' Buyers can pre-order starting today. However, delivery is not until early 2023.
Pre-orders need a $100 deposit, which will be taken off the final cost of $1,000. Developers will be prioritized so they can test the Solana Mobile Stack and Saga.
Solana Mobile say, "Those who pre-order may be eligible to receive a Saga Pass, an NFT accompanying the first wave of Saga devices and the first ticket to influencing the direction of the SMS platform."
Solana Mobile blockchain intergration
The Android mobile phone is tightly integrated with the Solana blockchain. This, the protocol promises, makes it easy and secure to transact in Web3. You can also use it to manage digital assets like tokens and NFTs.
Anatoly Yakovenko is the co-founder of Solana. "Almost 7 billion people use smartphones around the world and more than 100 million people hold digital assets – and both of those numbers will continue to grow. Saga sets a new standard for the web3 experience on mobile."
Mass adoption near
In a recent opinion piece, Yakovenko said that during the past two years, Solana has seen rapid growth to millions of active addresses. "It's now the largest platform for NFTs, the most user-friendly onramp to crypto. Through a global community of developers launching thousands of diverse applications across DeFi, collectibles, gaming, payments and more, millions of people are already using private keys to authenticate transactions.
"But every day, I hear stories of people leaving dinners, conferences, and vacations to get back to their computers and sign important transactions. The
Read Full Article…