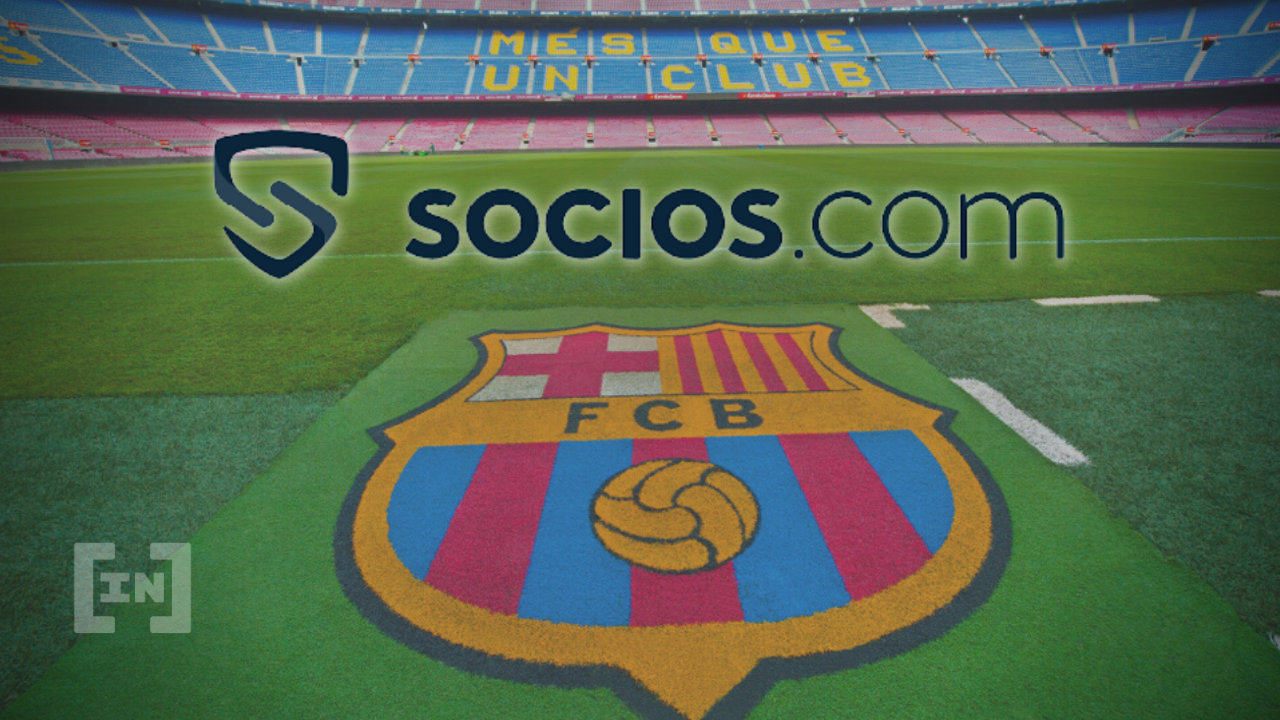 Socios, which has previously partnered with many sports clubs, is now purchasing a 25% stake in Barcelona's audiovisual studio.
As per Monday's report by Reuters, the Spanish football club has signed a deal with the digital fan token firm for 100 million euros (around $102 million), as per the club's chief Joan Laporta.
The club wants to cover new players
Notably, the partnership is a bid to ramp up revenue to register new players amid losses. Prior to this, the club gave American private equity firm Sixth Street another 15% stake in its LaLiga TV rights, giving the former a total 25% ownership position.
Meanwhile, as a technological partner, Socios.com will join the FC to advance its Web3, non-fungible token (NFT), and blockchain strategies.
"Barca Studios includes (in its portfolio) metaverse, NFTs, and Barca tokens. It's the sale of a stake … it's in principle forever, we could recover it if something happens," Laporta explained.
Chiliz, the technology company and owner of Socios.com, will acquire a strategic investment in Barca Studios, the report highlighted. As part of that, Barca will receive assistance from Socios.com to create new digital relationships with its 400 million global supporters.
The development comes months after FC Barcelona's president and the board had turned down an $80 million sports sponsorship offer from an unnamed cryptocurrency exchange because they felt the industry was "unethical", Be[In]Crypto reported in February this year.
Socios advances deals despite market turmoil
Just last month, Benfica, the largest soccer club in Portugal, also introduced a fan token in partnership with Socios.com. AEG, the world's largest sports and live entertainment company, had also announced a new marketing alliance with the premier fan engagement platform for AEG's inaugural Soccer Champions Tour that concluded on July 30.
In addition, despite the recent crypto market lull, Socios.com has also formed partnerships with Rugby Union teams Leicester Tigers, Harlequins, and Saracens in the past weeks.
However, as the market
Read Full Article…