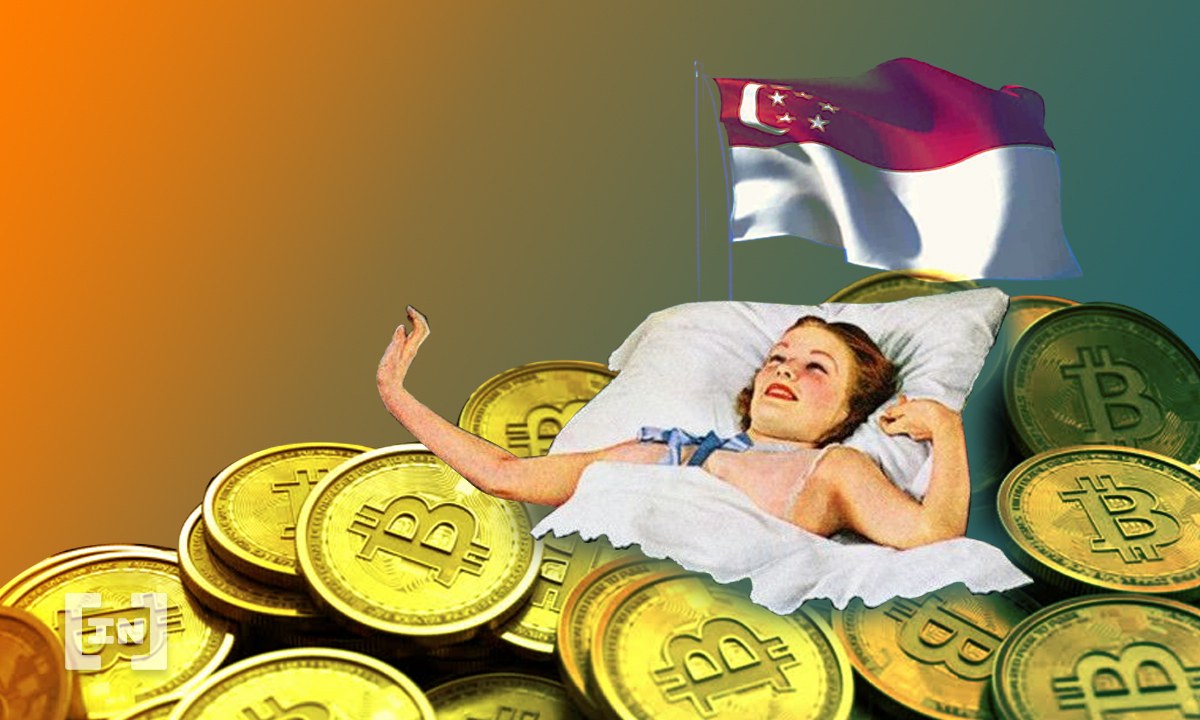 The Singapore food industry is keeping the crypto flame burning even as the government toughens its stance on digital assets.
Maison Ikkoki, an 80-seat restaurant in the heart of the Kampong Glam neighborhood is one of a number of restaurants to accept cryptocurrencies as payment for its services. Visitors to the restaurants are greeted with a sign that informs them that bitcoin (BTC), Ethereum (ETH), and Binance Coin (BNB) are accepted.
The restaurant's CEO, Ethan Leslie told Bloomberg that the introduction of cryptocurrency has been a "serious boost" to his business. Leslie says that crypto attracts the right sort of crowd and as the effects of the pandemic are waning, staff of hedge funds and centralized exchanges make up the core of the customers.
A quick glance at the restaurant's website reveals a number of cryptocurrency-themed events. Crypto Brunch Happy Hour allows clients to "hang out with dev team members, traders, community, OTC, DEX, CEX, DeFi protocol, NFT artiste, and more."
Ten minutes down the road is Joo Bar, one of the earliest Singaporean restaurants to accept cryptocurrencies, and it is still keeping its doors open to the crypto-savvy. Owner Jamie Lim offers a 15% discount for patrons that pay in bitcoin.
"Transacting in bitcoin has significantly improved since its inception. These days it's a simple matter of scanning a QR code," said Isaac Tang, a regular at Joo Bar.
Lim says that his spot has become something like a melting pot for like-minded people to meet and adds that she has connected people looking for jobs in the industry without charging a fee.
At its height, Singapore was home to Binance, Crypto.com, and a litany of cryptocurrency projects. In the early years, the Singaporean government adopted a pro-crypto stance but recently its attitude has cooled.
Singapore central bank steps up licensing
The Monetary Authority of Singapore (MAS), the country's central bank, revealed said that it will be adopting a stringent licensing process for crypto.
"We want to be a responsible global crypto hub with innovative players, but also with strong risk management capabilities," it said.
The central bank has approved only a fraction of the over 100 applicants for licenses to operate in the digital currency space.
In Jan, the bank published "Guidelines to Discourage Cryptocurrency Trading by the General Public" which warned citizens of the dangers of investing in the asset class.
The increasingly difficult terrain is predicted to cause an exodus of firms to other jurisdictions. Dubai and the Bahamas are some of the regions that are attracting the biggest crypto firms to move headquarters.
The post Singapore Restaurants Accepting Crypto Despite Government Attitude Cooling appeared first on BeInCrypto.
Source: beincrypto.com