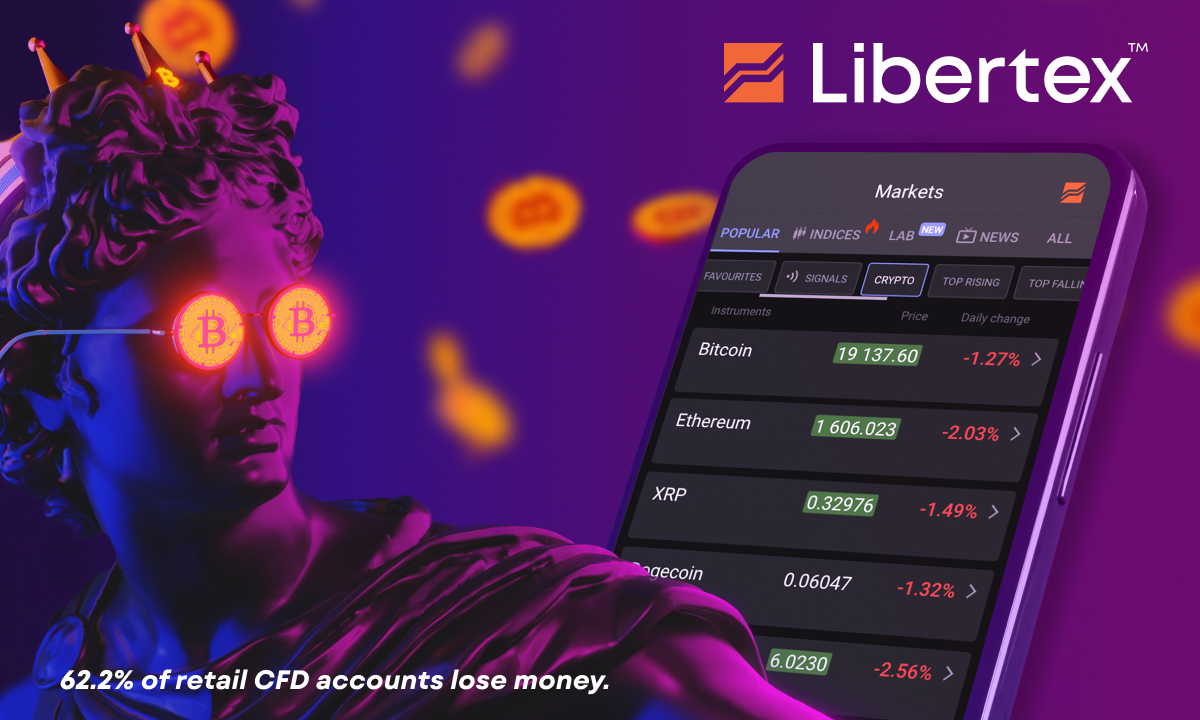 How to trade crypto CFDs
The cryptocurrency market each day is becoming more mainstream, with investors getting involved across the spectrum, from retail to institutional, looking to gain some exposure.
Trading cryptocurrency CFDs
Libertex is a multi-award-winning online broker that offers trading in cryptocurrency CFDs among other asset classes in one account. Contracts for Difference, or CFDs, are a type of derivative instrument that allows traders to speculate on a wide range of financial markets.
They can take a trade on whether they believe the price is going to go up or down, without taking direct ownership of the underlying asset.
There is no need to open an account with a cryptocurrency exchange or a crypto wallet to trade. Libertex takes the cryptocurrency price from the most reliable exchanges, to ensure accuracy and competitiveness.
How much money do you need to start trading crypto CFDs?
One of the key advantages of trading crypto CFDs is that a nominal amount of capital can be used. If you are just starting, it can be a good way of kick-starting your trading journey, thanks to the ability to use leverage.
Essentially, a smaller amount of capital can give you access to a higher-value trade. For example, €100 in your trading account with a leverage of 1:30 allows you to open trades to a value of €3000. Do note that leverage can give you the ability to generate higher returns, but it does also increase the level of risk.
When you are deciding on the amount of capital to use in your trading, it is vital to consider your overall risk appetite, and how tolerant you are. Gain an understanding of the different cryptocurrencies' volatility, as they do vary, some fluctuate greater than others.
Different cryptocurrency CFD trading styles
● Scalping – This trading style focuses on profiting off of small
Read Full Article…