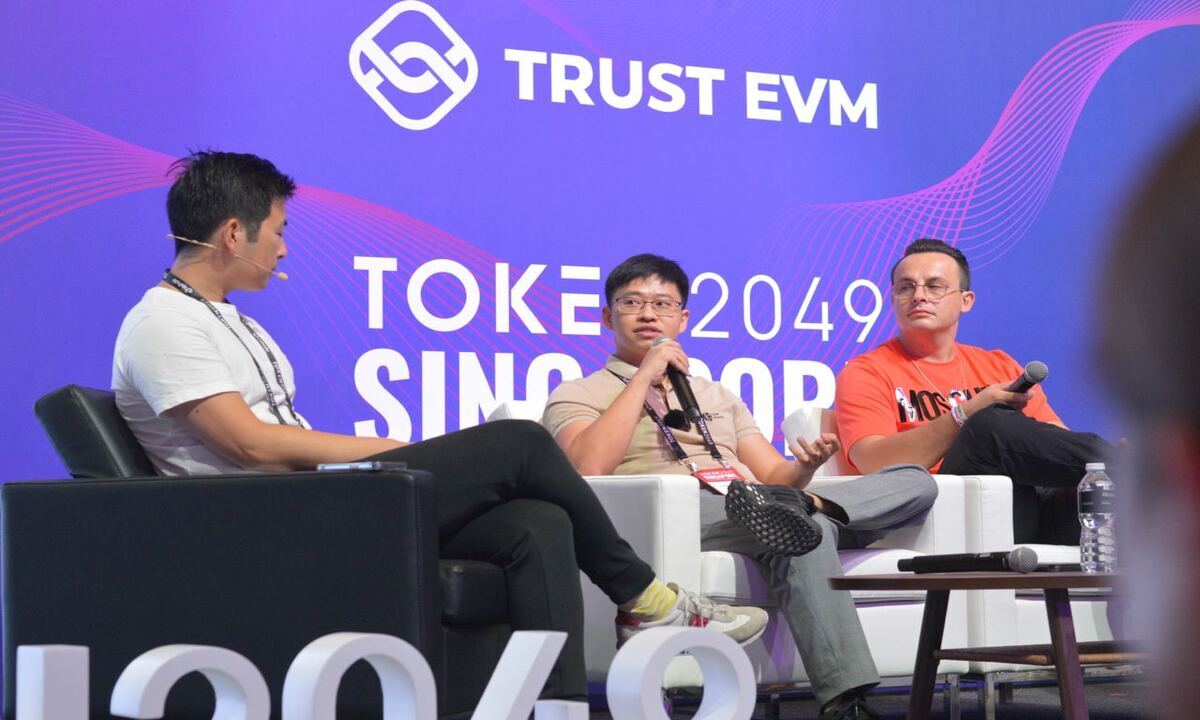 At Token2049 today, with over 7,000 industry professionals, institutional investors, and regulators attending, KyberSwap CEO Victor Tran predicted onstage that Decentralized Finance (DeFi) would overtake TradFi in 10 years. On top of that, KyberSwap will also be the most used Decentralized Exchanges (DEX) because of its innate ability to provide the best rates in all of DeFi.
Speaking on the panel Decentralized Exchanges: The Road Ahead, along with 1inch Network and MANTRA Co-Founders, Victor Tran declared that consumers in the future will value privacy and control, especially considering developments around the world today.
"Today, users are still exposing their data as people can see what your wallets hold and what transactions you make at what prices. Users still participate in DeFi as it is a good option to earn while having custody of your own assets. The next step naturally will be privacy in order to protect their privacy. Together with that, major use cases like insurance will be increasing in a major way in order to provide more protection to users," said Victor.
With privacy building through the bear market, improving security measures for users is a priority for the industry, "It is important to provide stability to users as they are still dealing with the massive volatility and blowout in the markets with the downturn as well as several security issues like hacks in the market with lots of losses.
In the short term, KyberSwap is focusing on providing stable DeFi earning potential all throughout the bear market at least for the next one and a half years with major liquidity mining campaigns with our chain partners and project partners, like Polygon Chain, Avalanche Network, Lido Finance and QiDao," Victor elaborated.
As DeFi expands, use cases build, and leaders in decentralization who continually increases its ecosystem integration and UI/UX, such as KyberSwap,
Read Full Article…