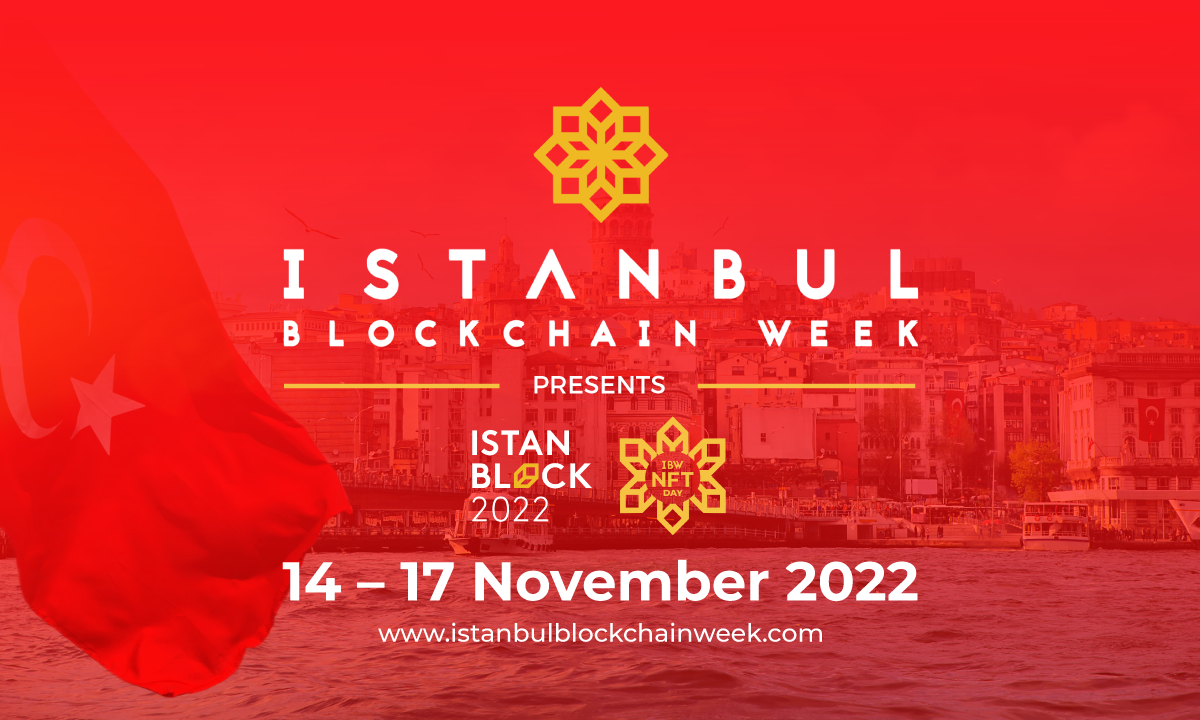 Istanbul Blockchain Week will include an NFT Day and the main event, IstanBlock, which will focus on DeFi, trading, mining, web3, Venture Capital and regulation.
Istanbul Blockchain Week, the premier event of web3 and digital assets in the Eurasia region, will be inviting the world to Istanbul, one of the most adopted cities for cryptocurrency. Kicking off on November 14 with NFT Day, Istanbul Blockchain Week will host a whole week of exciting events culminating with the main event of the week 'IstanBlock' at the prestigious Hilton Bomonti Hotel.
Istanbul Blockchain Week will make use of this incredible potential; offering attendees access to panels, events and discussions on investment, privacy, metaverse, NFTs, and government policy from around the globe. The leading blockchain event in the region will also be a chance to network with thousands of informed and involved attendees in a historic and beautiful city that bridges two continents. 
IstanBlock, Istanbul Blockchain Week's flagship two-day event kicks off on November 15 and will include a jam-packed schedule of exciting content, including educational workshops from some of the top builders in web3, hackathons, a networking zone, a VIP dinner, and a historic official afterparty taking place in a unique and historic venue in Istanbul.
Builders and web3 startups will also have the chance to take part in a Pitch Competition, where their projects can be pitched to top-tier investors for investment and guidance.
NFT Day, which will take place on the 14th, will be an exciting deep dive into the transformative world of blockchain-based digital collectibles. Panels and events will discuss NFT's role in the metaverse, how NFTs will change the future of ownership, and how to spot the most exciting projects that will lead us into the future – and much more.
If you're interested in seeing
Read Full Article…