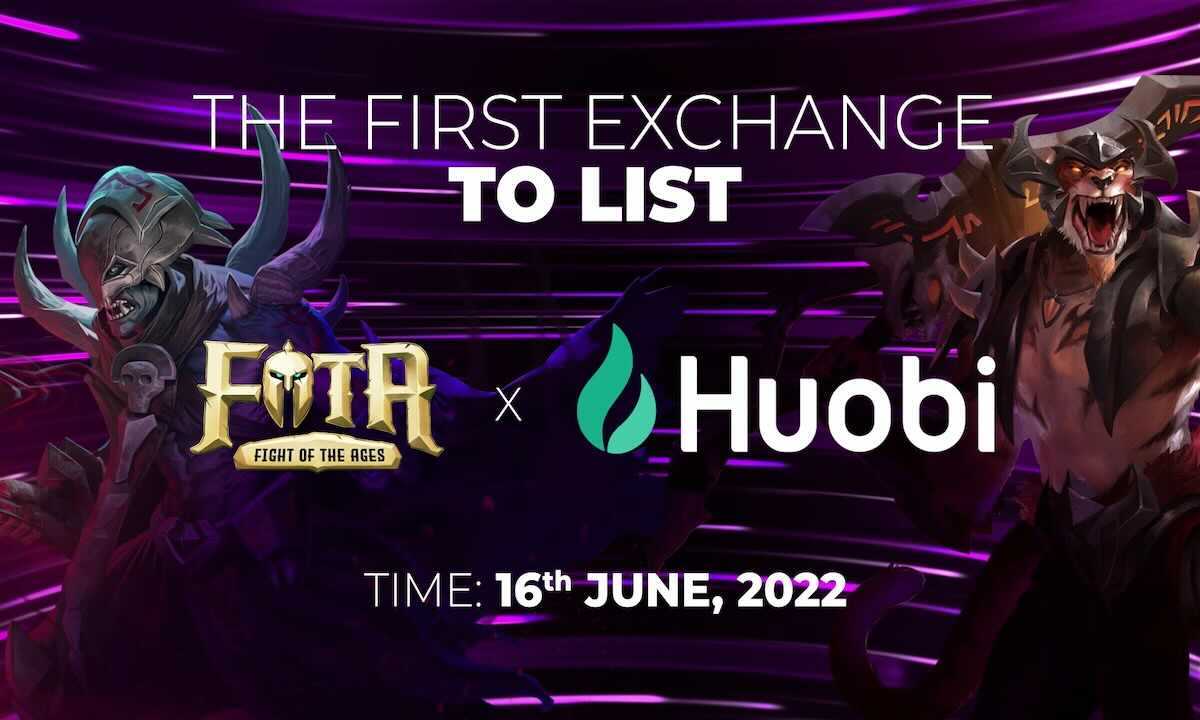 The Triple-A MOBA game Fight of the Ages (FOTA) has announced the listing of its native currency, $FOTA, on the leading exchange, Huobi.
Huobi is a top-tier cryptocurrency exchange, and this listing marks a significant milestone for the project as it prepares for its upcoming IDO on the Bluezilla launchpad.
FOTA with this listing will expand its metaverse and add more value to the project.
FOTA is the world's first platform that truly supports Mixed Reality technology, an amalgam of the real and virtual world in which both real and virtual objects exist.
FOTA optimizes the use of NFT technology inside its metaverse to offer exciting opportunities to own valuable digital assets while interacting and growing within the immersive universe.
FOTA has also collaborated with Certik and Hacken to audit $FOTA and ensure maximum security for the users.
This listing on Huobi will add more value to the project and improve token utility as the project undergoes IDO.
About Huobi Group
Huobi Group is a world-leading blockchain company founded in 2013 to encourage breakthroughs in core blockchain development and promote its integration with different industry verticals.
Huobi Group has expanded its products and services to public blockchains, digital asset trading, wallets, mining pools, proprietary investments, project incubation, digital asset research, and more.
In addition, the company has established a global digital ecosystem by investing in over 60 upstream and downstream companies across the blockchain industry.
To learn more about Huobi Global, visit their website.
About FOTA
FOTA is a Triple-A MOBA Game project owned by Meta DJINN PTE.LTD with a fantasy universe that is exhibited by several races throughout the universe.
The project optimizes the use of NFT technology within the universe to offer users the possibility of owning valuable digital assets while growing and interacting with the immersive universe.
However, FOTA is more than just
Read Full Article…