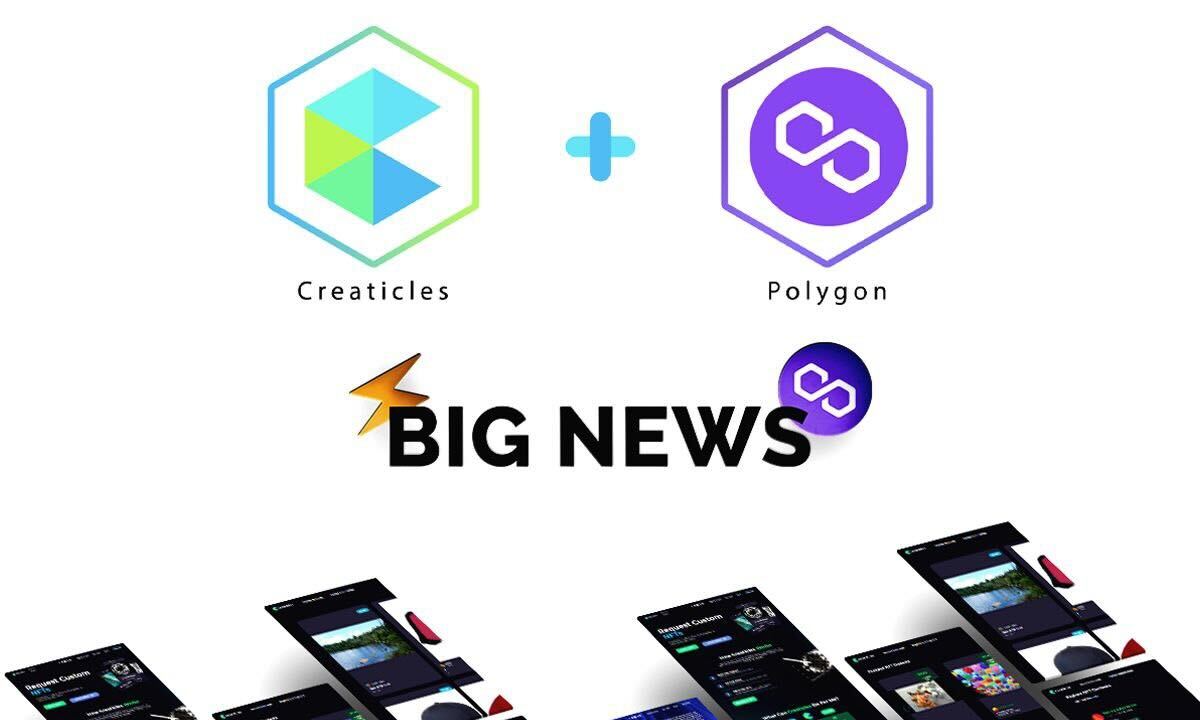 Creaticles also continues multi-chain expansion with the integration of Polygon Layer 2, extending partnership opportunities to a global pipeline of projects.
Creaticles, the world's first NFT Requests Marketplace matching NFT buyers to its roster of verified global artists, has today announced the launch of its brand new Reputation System, Spark.
Through a gamification model, Spark is designed to reward artists' contributions and talents with an off-chain point system.
By participating in contests, submitting art, and winning contests, artists can supercharge their earning power within the Creaticles ecosystem.
Creaticles is also incorporating Virtual Staking (or In-Wallet Staking) on the off-chain point mechanism, allowing users to virtually stake CRE8 holdings every week in order to access the benefits of the Spark reputation system.
By doing so, users will be eligible to receive rewards in CRE8 tokens and merchandise through Creaticles' raffle giveaways.
One of the main benefits of this system is that users don't lose CRE8 in the process and are not required to move their CRE8 holdings to a different smart contract (the CRE8 holdings stay in their own wallet).
Creaticles has also continued its multichain expansion with the integration of Polygon Layer 2 scaling solution for the Ethereum Blockchain, enabling faster transaction speeds and eliminating transaction costs.
This opens the door for Creaticles to partner with a huge array of projects on the Polygon ecosystem for the launch of NFT contests using the Creaticles platform.
The Creaticles Development team has also spearheaded an overhaul of the platform UI, offering a more contemporaneous and streamlined user experience.
Following the upgrade, user NFTs will be pulled directly from the blockchain, with no local storage. Notifications have been added to alert users on pertinent developments, such as if they have won a contest.
The Spark reputation system will show up in the artist's user profile, sorting relevant
Read Full Article…