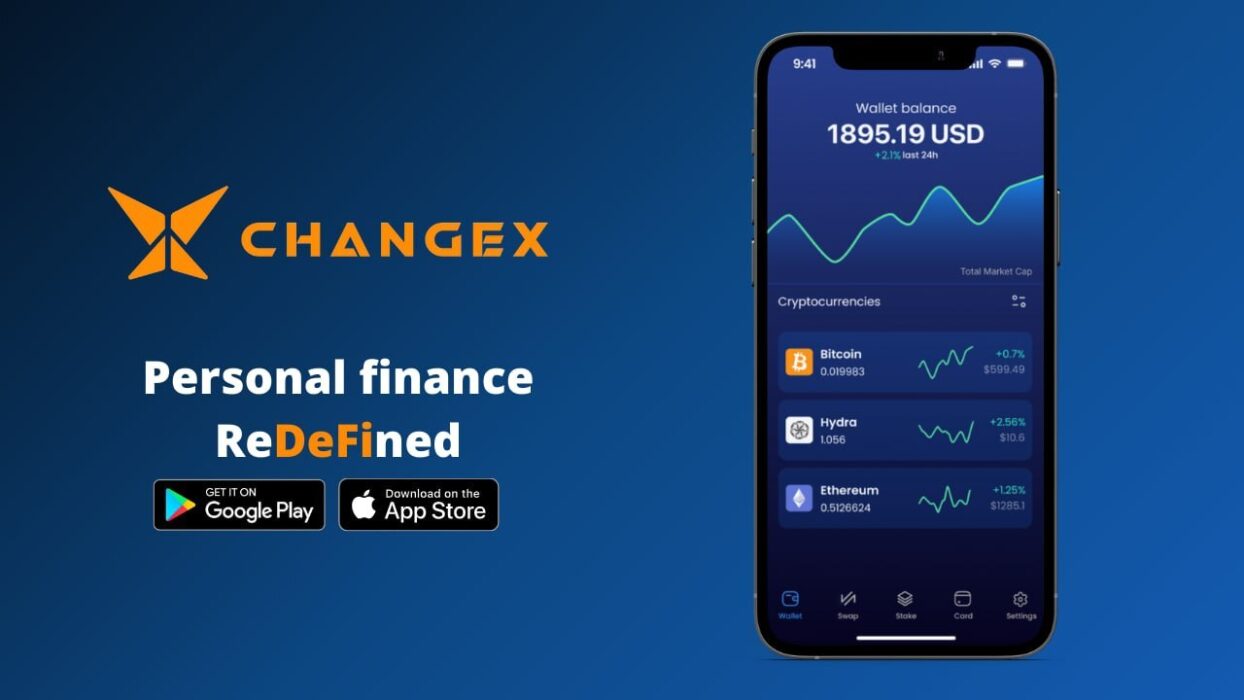 DeFi project ChangeX has successfully launched its CHANGE token for trading on HydraDEX and Uniswap to strong investor interest, company officials said.
The app supports several trading pairs in order to offer a broader range of possibilities to investors, BTC and ETH cross-chain swaps included.
The CHANGE token launch comes after ChangeX successfully completed their ICO, defying bear market sentiment.
The ICO resulted in close to $2M proceeds which will fund the company's operations for at least 24 months, providing a solid financial starting point despite gloomy market conditions.
CHANGE was introduced to the app on July 19 together with in-app staking and compounding of rewards, paid out in CHANGE. The staking APR on release day was in the 500% range without including the compounding of staking rewards, which naturally made for a four-digit yield.
The launch was met with strong demand, and in less than 24 hours 13.2 million tokens were sold on HydraDEX alone, while a total of 11.5 million were staked. Additionally, 1,87 million tokens were sold on Uniswap.
"ChangeX is entering a very exciting stage and we're very happy with the numbers. We've got the app up and running, the token is online and we've reached a very important milestone with staking now available.", said ChangeX CEO Nikifor Iliev.
"We aimed for a timely release according to our roadmap, and our developers have been working round the clock in order to reach deadlines and provide the beta version of the app to the community. All this was achieved in less than 6 months, and we're all very proud of it.", added Mr. Iliev.
Both iterations of the token have surged in the days following the project's launch, disregarding bearish market conditions, which can be an indicator of the project's integrity and the strength of its community.
"CHANGE and HYDRA are the
Read Full Article…