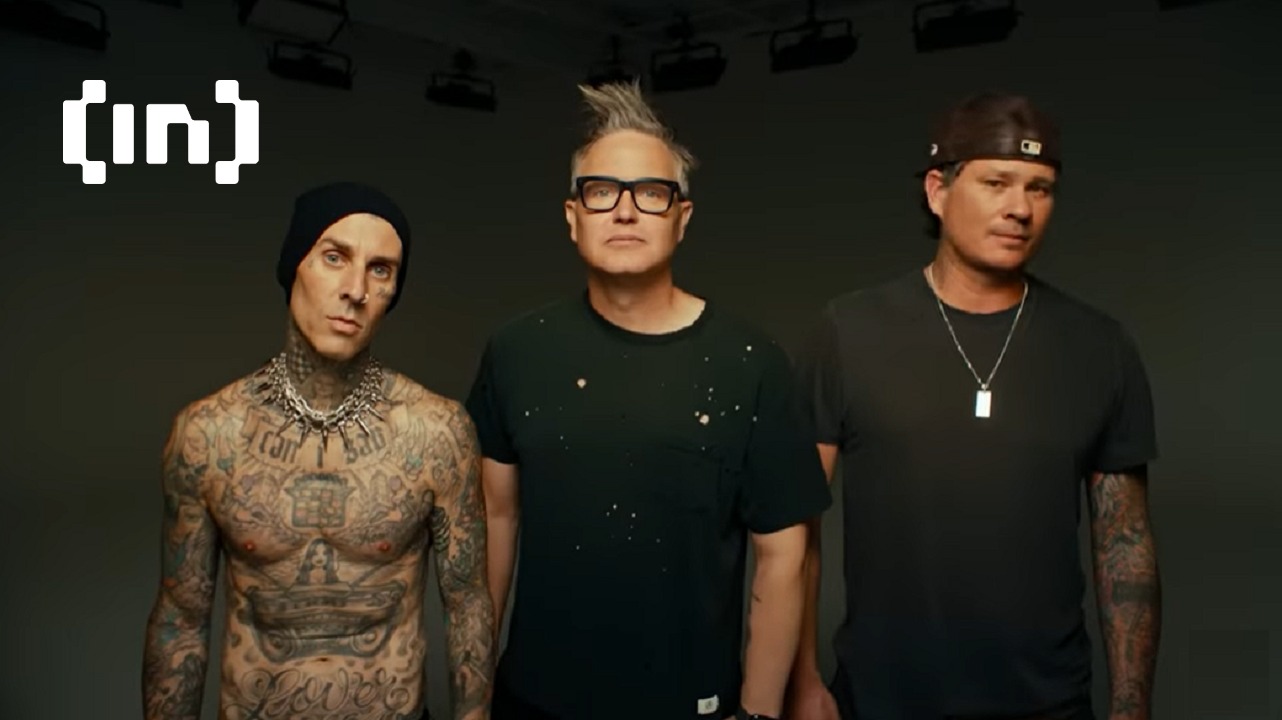 Blink-182 has just announced a massive global tour. Barker's NFTs are being hustled, plus they are putting out some new tunes. Their music is also being reimagined for crypto enthusiasts.  
Travis Barker, Mark Hoppus and Tom DeLonge are back together for the first time in 10 years. Planning a massive tour, the worldwide trek will cover ground in Australia, New Zealand, Latin America, North America, and Europe. It will start in March 2023 and run through until February 2024.
Fans seem unusually excited.
The Blink-182 tour will also include a performance at Lollapalooza (alongside Billie Eilish and Drake). And they will perform at the 'We Were Young' festival (alongside Green Day.)
While this may be exciting for fans, there is something more exciting for those who like Blink-182 AND crypto.
An artist and crypto enthusiast called Lil Bubble has remodeled a famous Blink 182 song into an ode about the miseries of the bear market.
The song can be seen on his criminally underrated YouTube channel. The YouTube space is dedicated to rewriting famous pop songs into tales of shitcoins and other crypto subjects.  
Other redesigned hits on the channel include Forever Long.
Drummer of Blick-182 Travis Barker has recently shot to even higher levels of fame by getting snuggly
Read Full Article…