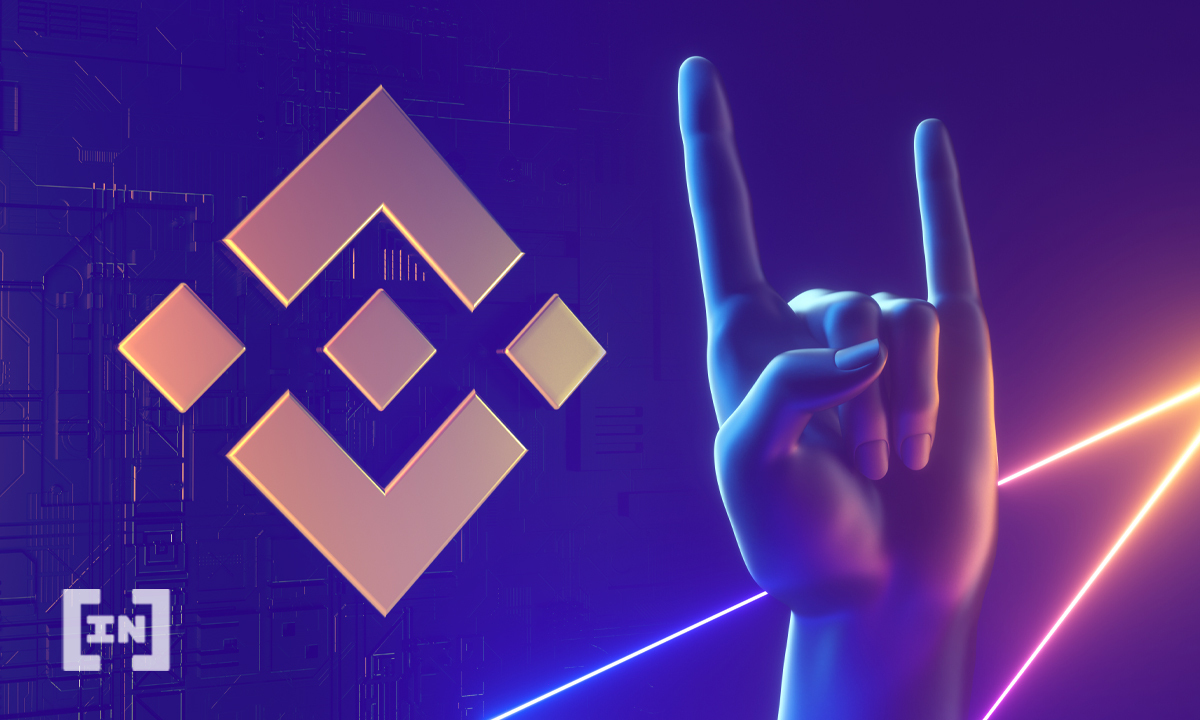 Amid looming uncertainty of the macroeconomic financial ecosystem, top exchanges like Binance managed to steal the show in terms of volumes and consumer interest.
August saw volatility returning to the cryptocurrency markets as the top crypto assets by market cap — Bitcoin, and Ethereum failed to break above key resistance levels. BTC and ETH prices closed at $20,050 and $1,554, falling 14.0% and 7.47% over the last month respectively.
Notably, the effects of the market's curbed momentum, and volatility was visible in the spot trading volumes on centralized exchanges which jumped 36.8% to $1.91 trillion in August.
A more volatile and unpredictable environment left investors and traders more cautious which could be seen in their investing patterns and psychology throughout last month. A CryptoCompare report highlighted that Binance, one of the world's leading cryptocurrency exchanges, captured 55.1% of the spot volume market share in August as top-tier exchanges maintained their market dominance.
Binance dominates the market share
Data highlights that over the last month, total spot trading volumes rose 36.8% to $1.91 trillion as investors continued to take advantage of the volatility. The top-tier exchange spot volumes increased 41.6% to $1.80 trillion while lower-tier spot volumes decreased 12.3% to $108 billion.
In fact, the market share was largely captured by the top exchanges that represented 94.3% of total spot volume. This was the highest market share captured by top-tier exchanges since November 2017.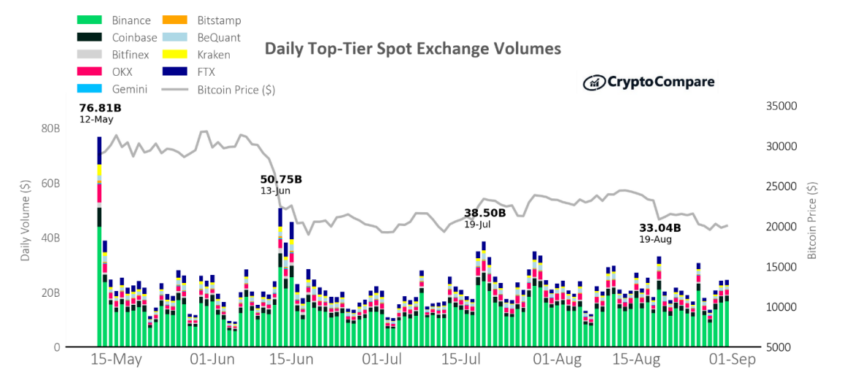 Binance remained the largest top-tier spot exchange by volume trading $438 billion, followed by Coinbase trading $58.3 billion, and AAX trading $54.9 billion. Continued domination by Binance presented the higher activity of the retail crowds amid prolonged periods of volatility.